Renaissance Technologies offers complete Web Solutions for corporate. Renaissance truly believe that in order for us to help our customers better manage and expand their business online, we need to offer professional website solutions that allow small, mid-sized business and corporate houses to cost effectively operate their business online, while providing an immediate return on their investment.
The following are some of the web solutions offered at Renaissance Technologies.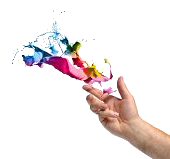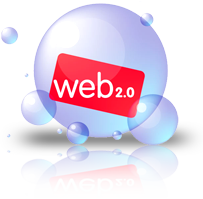 We're current on progressive technology, stylish aesthetics, and of course, comprehensive functionality and flow.

We believe that every website needs and deserves a professionally designed layout that's not only visually appealing, but complementary to the company's specific brand and marketing objectives.

At Renaissance, our professional Web design team wields talent, proficiency and professional dedication in spades. We are devoted to helping our clients define their target audience, determine the marketing and brand objectives, and build a dynamic website that can help their company move into the future of Web 2.0.
Content Management System
A content management system, or CMS, is a web-based software platform that allows site owners to create, update, and remove HTML content on their website on a day-to-day basis.

Content management systems are widely used by serious webmasters, particularly in this flourishing age of Web 2.0. They give site owners the ability to access and manage all of their website content at their leisure- whether that means fixing a typo or a complete site overhaul.

Content management systems are invaluable tools in the world of Web 2.0. Not only do content management systems serve as a digital house for your website's content- including text, images, files, and submission forms- they give you the ability to access and manage complex elements of your site with ease.

When you integrate a good CMS, you should be able to log in 24/7 from any location with an Internet connection and manage the following kinds of content (if applicable to your site):

Pages


Page links and Meta tags


All on-page body text


Images


Contact forms


News events


FAQs


Product listings


Service description
s
With the benefit of interoperability and the smooth connectivity of multiple systems and sources of data, .NET-connected software helps businesses deliver unprecedented levels of value to customers, partners and employees.
Here at Renaissance, we believe that efficiency leads to productivity. That's why we provide innovative web-based e-Commerce solutions that allow product and service companies to sell on the Internet. Our online e-Commerce tools can help you organize your business, increase sales, and give clients a confident, enjoyable shopping experience.

Our flexible ecommerce solutions give you access to a suite of easy to use features that will transform the way you sell online.

Personalized merchant accounts


Specialized payment gateways


Monitored credit card authorizations, approvals
and transactions


Electronic denial notifications


Electronic invoice records


Comprehensive order receipts

Complete order histories and reports


Manage the pricing of your products


Control inventory


Accept all major credit cards


payments in real time through the payment gateway


Manage customers by order and transaction history
We build solutions from setting up an online store integrated with sophisticated payment solutions to help streamline your online operations.
Want a customized Solution? Speak to our IT Consulting team