Our state of the art enterprise data centers ensure rock-solid reliability for your mission critical sites, applications and services.
Renaissance Technologies operates its privately owned data center in Bangalore India. It was designed from the ground up based on decades of experience from our engineers with stability, reliability and highest level of uptime standards in mind. Paralleled with diverse path network fiber into the facility it is no surprise we are consistently ranked one of the premier facilities in Bangalore.

The primary objective in designing this facility was to ensure the electrical and mechanical systems were mission critical and equally important, efficiently maintained to support scalability and sustain principal performance. Our data centers include complete redundancy in power, network connectivity, fire suppression, and unparalleled security & safety.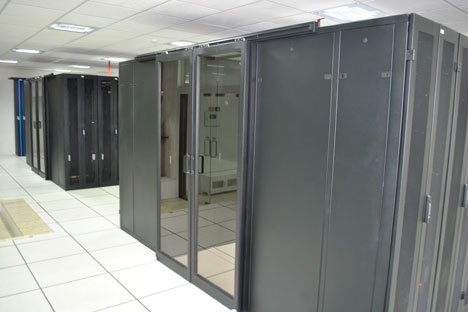 Specifications
Multiple-story building with concrete masonry perimeter walls
Eartquake resistant
24" raised floor system
Facility has a fully backed n+1 UPS Power
Backup Generator
Cooling with 18 tons precision Stulz Air conditioner 
Hot / cold aisle containments
100% cicsco powered networks
Carrier neutral network
Fire detection, Fire protection system with FM 200 loaded
Roddent control system
Facility Security
On-site personnel 24x7x365
Electronic access control and physical security
Biometric Hand Readers.
IP Cameras provide Video surveillance throughout the Datacenter
24-hour recording – 30-day digital video storage.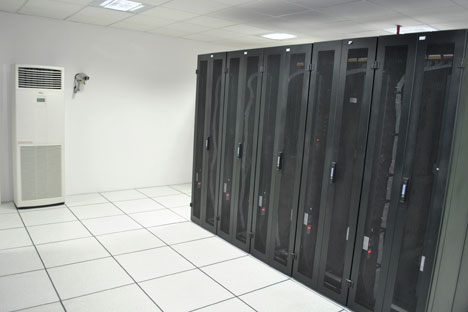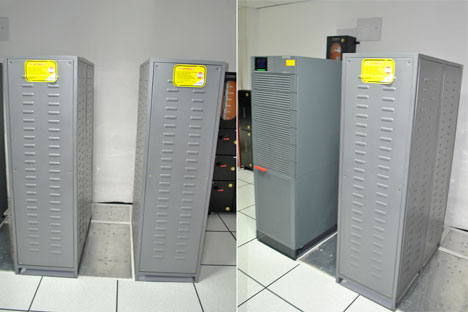 Power Infrastructure
Native support of up to 275 watts per sq. ft .of usable power
Solid State Static Transfer Switches connect all customer loads
Environmentally friendly, battery-free rotary UPS systems
Minimum N+1 redundancy on all critical systems
Diesel-powered backup generators
High-power density cabinets supporting up to 17kW of provisioned power 
Connectivity & Bandwidth
Multiple fiber optic carriers at our facility
Carrier Neutral
BGP Best Path Bandwidth Solution
Lowest latency in India
10gb Network
24/7 monitoring / NOC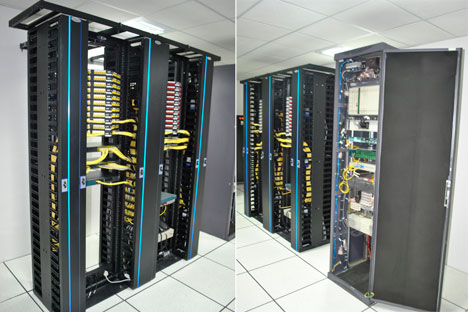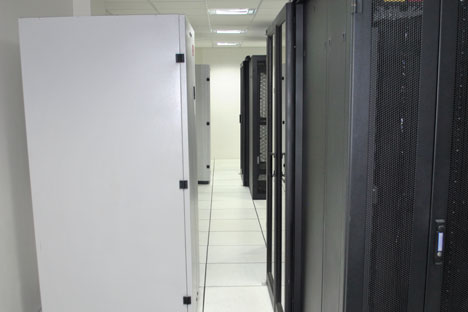 Precision Air Conditioning
Precise and quick processor-based temperature control, to keep your servers at the right temperature, always
Precise humidity control
Designed for 24 x 7, 365 days continuous operation
Designed to manage high levels of sensible heat (heat without humidity, emanated by machines)
Precision air conditioners demonstrate better air distribution 
Cold Aisle Cooling
Five degree variation in cooling from bottom to top of cabinet
Raised floors for unimpeded air flow
Blanking panels seal off empty cabinets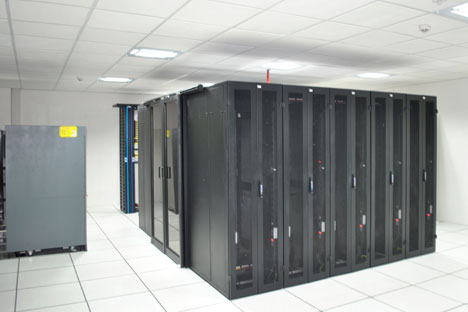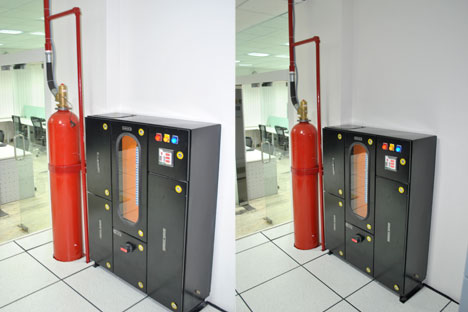 Fire Detection and Fire Protection System
Employs High-Sensitivity Smoke Detection (HSSD) sensors
Our Datacenter use FM-200 – The Best Fire Suppression System
Designed for 24 x 7, 365 days continuous operation
Designed to manage high levels of sensible heat (heat without humidity, emanated by machines)
Precision air conditioners demonstrate better air distribution 
Highlights
Reliable power supply with 2N+1 UPS & Backup Generators.
Generator backup for 100% of customer peak load with a fuel supply of 24 hours
Data-Grade HVAC systems providing optimal IT Infrastructure operating conditions.
Carrier-neutral facility consisting of multiple top tiered network providers. 
Lowest latency of 40 ms across India
24×7 Secure Entry,  physical access to authorized persons.
Controlled access to data center – Biometric palm scanners and proximity card readers. Closed-circuit digital.
Closed-circuit digital camera monitoring with 24-hour recording – 30-day digital video storage.
Offices and Conference facilities
Advanced Fire detection & FM200 suppression systems
Rodent Repellent and Water Leak Detection Systems
Flexible Space Configuration
Customer Staging Area
Locking cabinets & cages with scalable security level